Warm the World with the World's Languages BFSU's Romantic Moments with Beijing Olympics 2022 at the Opening Ceremony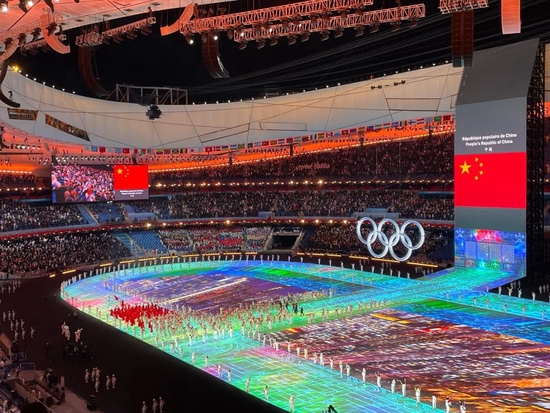 Officially opened on the evening of February 4, the 24th Winter Olympic Games witnessed the sacred flame being lit here again at the National Stadium (also known as the "Bird's Nest"), Beijing, after a lapse of 14 years. Once again, the "dual Olympic city" makes the whole world marvel with an "intrinsically romantic ceremony" presented in a "purely Chinese style" that is widely acclaimed. In this grand event, there are actually numerous romantic moments to detect exclusively for BFSUers.
Putting wings of song on children from the mountainous area
The Olympic Hymn echoed in the "Bird's Nest" as the Olympic flag was being hoisted. Performing the anthem was "Malan Flower Choir", comprising 40 children from the mountainous area of Fuping County, Hebei Province. The BFSUers also contributed to this performance of the Greek song.
Read the full text here