Confucius Institute in Sofia Held the Seventh International Scientific Conference "The Silk Road" (One Belt, One Road)
On June 2-3, the 7th "Silk Road" International Conference was held at the Confucius Institute in Sofia, Bulgaria. More than 200 people attended the opening ceremony, including Mr. Yan Jianqun, Minister Counselor of the Chinese Embassy in Bulgaria, prof. Anastas Gerdjikov, Rector of Sofia University, rectors and vice-rectors of various universities in Bulgaria, heads of Bulgarian education and government agencies, the head of the Education department at the Chinese Embassy in Bulgaria, scholars, sinology experts, etc. The conference adopted a combination of offline and online attendance, with a main plenary session and four other sessions. More than 60 experts and scholars from 13 countries engaged in an academic exchange and shared the results of their research.
After the opening ceremony, Professor Nako Stefanov from Sofia University, Professor Chen Ying from Beijing Foreign Studies University, and Professor Evgeny Kandilarov from Sofia University delivered their plenary session reports. They were followed by academic reports and discussions in the first session "Language, Education and Literature" and the second session "Politics, Diplomacy and Economic Relations".
On June 3, the academic reports and discussions of the third session "History, Philosophy and Religion" and the fourth session "Tourism, Spirituality and Sports Culture" took place. After the hard work of the participants, all the reports were successfully presented on schedule. The closing ceremony of the
conference was held in the multi-functional hall of the Confucius Institute in Sofia, hosted by Mrs. Aksinia Koleva, Bulgarian director of the Confucius Institute in Sofia. The moderators of the four sessions made summaries and evaluations respectively. Finally, Professor Liu Xiuming, Chinese Director of the Confucius Institute in Sofia, delivered a closing speech.
This year's International Conference "The Silk Road" gathered sinologists, scholars on Oriental studies and Chinese studies experts from all over the world, who shared the latest research perspectives, research concepts and research results, discussed related issues in the research field, and broadened the scope of their scientific research. The conference promoted the image of the Confucius Institute, achieved the desired effect, and achieved complete success.
Confucius Institute in Sofia
Text: Li Mengxia
Photos: Petya Shukerska
Editors: Liu Xiuming, Aksiniya Koleva, Liu Tianchao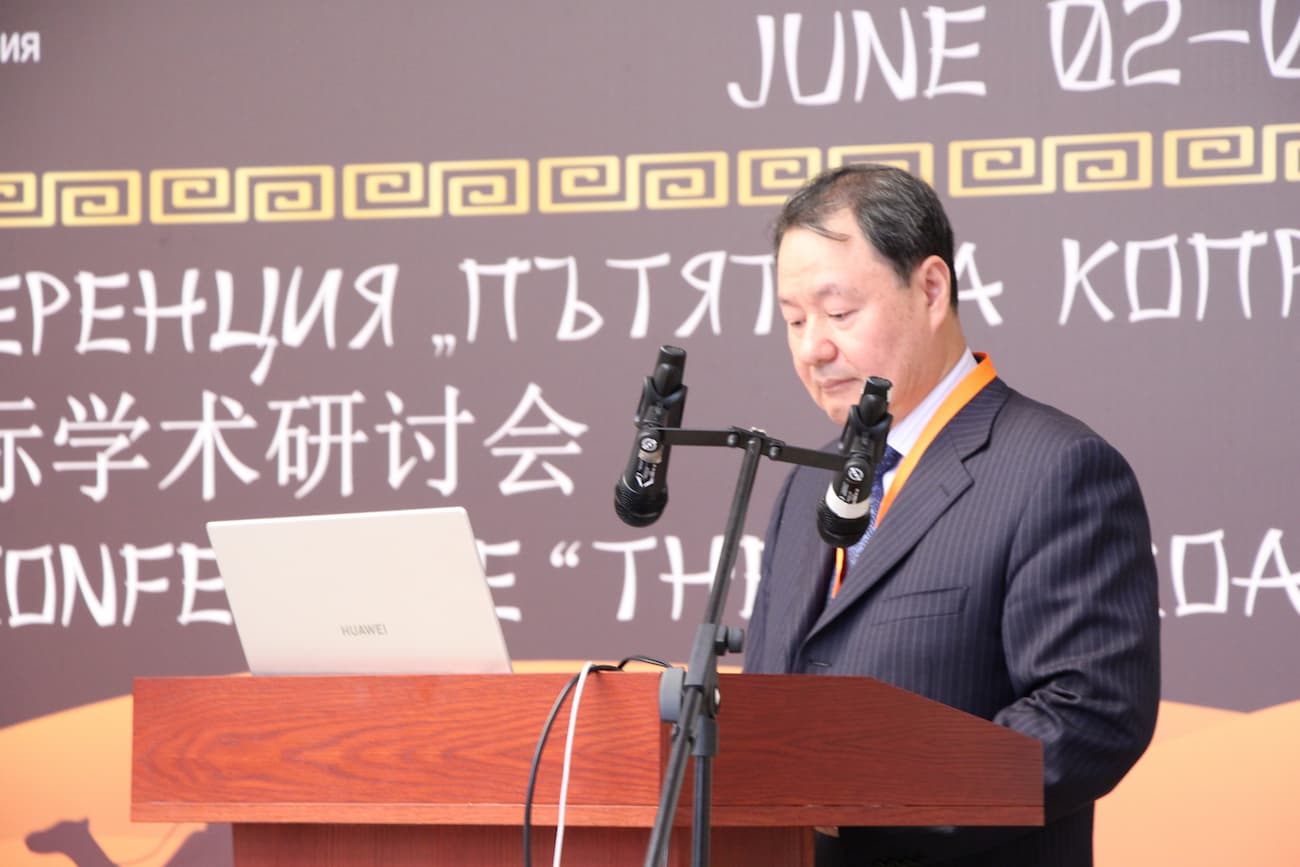 Picture 1 Mr. Yan Jianqun, minister-counsellor at the Chinese Embassy in Bulgaria, is delivering a speech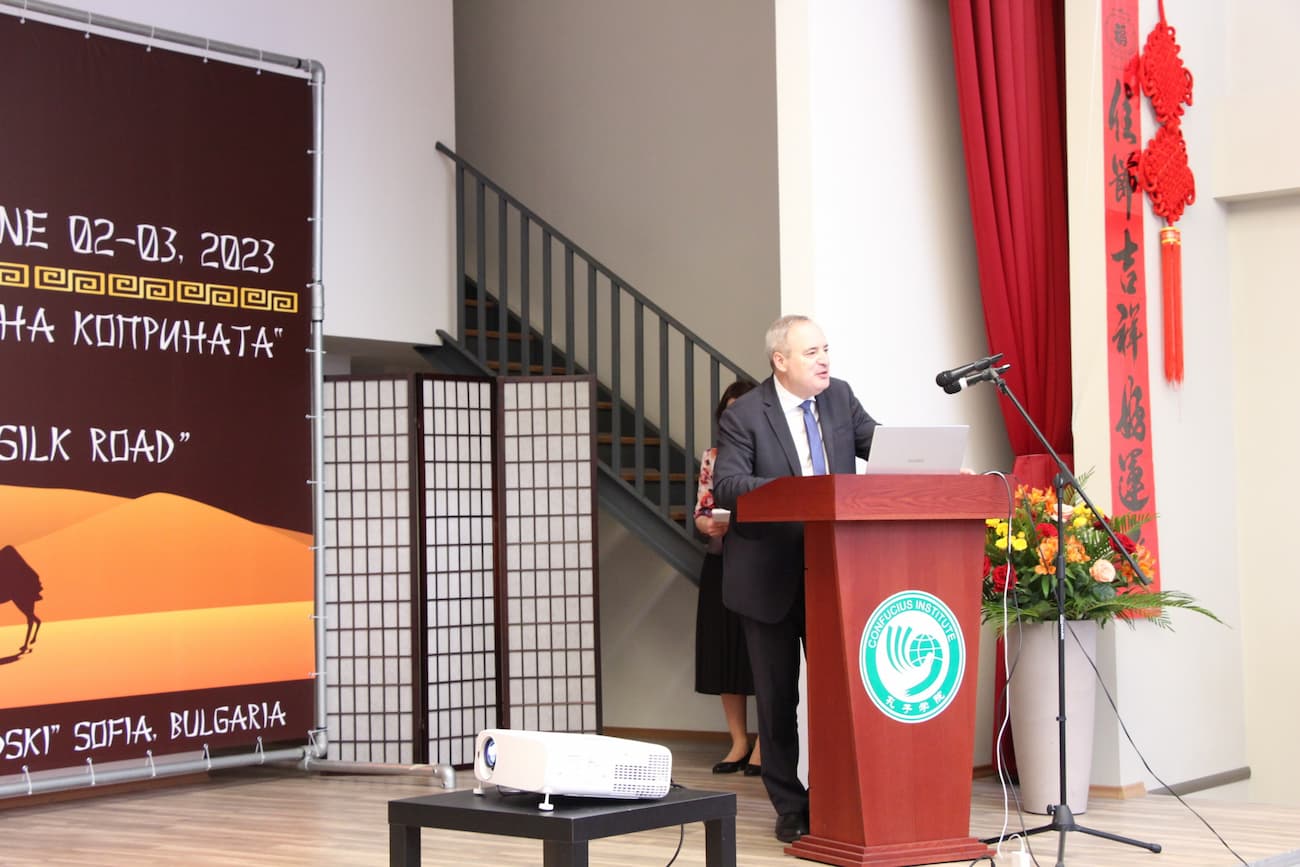 Picture 2 Prof. Anastas Gerdjikov, rector of Sofia University, is delivering a
speech
Picture 3 Mrs. Aksiniya Koleva and prof. Liu Xiuming, directors of Confucius Institute in Sofia, are delivering a speech
Picture 4 Prof. Nako Stefanov from Sofia University is delivering his plenary session report
Picture 5 Prof. Chen Ying from BFSU is delivering her plenary session report
Picture 6 The "Political, Diplomatic and Economic Relations" session
Picture 7 Prof. Liu Xiuming, Chinese director of the Confucius Institute in Sofia, is delivering concluding remarks at the closing ceremony
Picture 8 A group photo at the closing ceremony