Confucius Institute in Sofia Participated in Environmental Volunteer Activity at Iskar River
On March 25, the Confucius Institute in Sofia actively responded to the call of the Pancharevo District Government of Sofia and the Chinese Embassy in Bulgaria to participate in the "Earth Hour" Day at the intersection of winter and summer time. During the event, volunteers cleaned up garbage on the banks of the Iskar River in the Pancharevo area of ​​Sofia. "The main goal of the event is to reduce the pressure on the natural environment in the area, arouse the public's awareness of environmental protection, and strive to make the Iskar River a place that attracts Sofia residents and tourists." Chinese director Liu Xiuming and Chinese language teacher Chen Jie participated in this volunteer activity.
At 9:20 in the morning, the Chinese director and Chinese language teacher from the Confucius Institute met with Mr. Yang Tian, ​​head of educational affairs at the Chinese Embassy in Bulgaria, ​​and others in front of the embassy, ​​and drove to the beautiful Iskar River. After listening to the organizers' introduction to the work tasks and safety precautions, and receiving garbage bags, gloves and other items, everyone went to the depths of the riverside to search for garbage. The river channel has been neglected for many years, and the silt and moss-covered pebbles on the bank are dangerously slippery, which brings a lot of inconvenience to garbage cleaning. However, the volunteers were not afraid of being dirty or tired, they carried bags, bended over to pick up garbage, and finally put the full bags of garbage at five pre-designated garbage collection points. After the volunteer activity, Chinese director Liu Xiuming, Chinese embassy staff members, representatives from Moutai Bulgaria and Paolina Petrakieva, Deputy Mayor of Pancharevo District, inspected the venue of the forthcoming Dragon Boat Race.
The Confucius Institute in Sofia was very honored to contribute to this event. The Chinese volunteers said, "Sofia is our second home, we hope it is clean, beautiful and charming. We are willing to do what we can for our second home." The significance of this event is far-reaching and the Confucius Institute in Sofia wishes that Iskar River is clear and beautiful.
Confucius Institute in Sofia
Text: Chen Jie
Photos: Chen Jie, Liu Xiuming
Editors; Liu Xiuming, Aksinia Koleva, Liu Tianchao
English translation: Dima Pironkova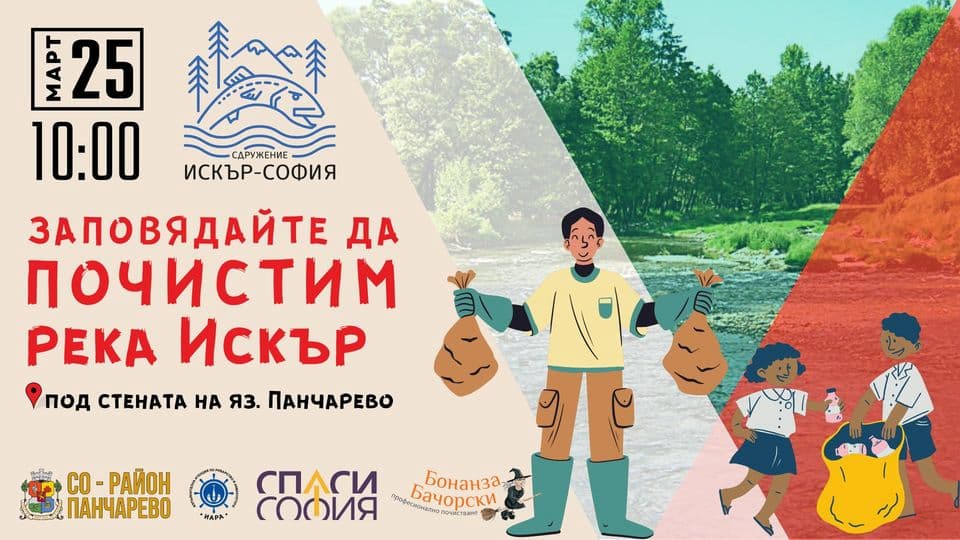 Photo 1 A poster announcing the environmental protection volunteer activity organized by Sofia municipal government and other organizations
Photo 2 Liu Xiuming, Chinese director of the Confucius Institute in Sofia, is cleaning up the rubbish by the river
Photo 3 Chen Jie, Chinese teacher at the Confucius Institute in Sofia, is cleaning up rubbish by the river
Photo 4 One of the garbage collection points
Photo 5 Group photo of the volunteers and the Deputy Mayor of Pancharevo District Paolina Petrakieva
Photo 6 The beautiful scenery of the riverside